AVATAR KIDS, FOR CHILDREN IN HOSPITAL
Children who have to spend a long time in hospital often suffer from being isolated. The Avatar Kids project ensures that young long-term patients do not lose contact with schoolmates and remain socially integrated.
What's new with Avatar Kids? Find out here.
Because of her cancer treatment, Timea Ulrich couldn't go to school for almost a year. The second-grader missed her friends, her everyday life, even maths lessons. Then she met avatar Nao. The robot built a bridge between Timea and her class.

Thanks to the avatar, Timea Ulrich can contact her class remotely and take part in lessons in real time.
The teacher asks: "What's 40 plus 5?" Robot Nao raises his arm. "Yes, Timea?" - "45," answers Nao clearly, or rather Timea, who can communicate live with her class thanks to video telephony. "Nao was the absolute highlight for Timea during the long months of illness," says her mother. Of course they were sceptical at first: How will she deal with the robot? How will the class react? Will it really help their daughter to stay integrated academically and socially? "But when the cute guy stood in our living room, we knew the answer," says Timea's father, "at the latest when he danced Gangnam Style." Dancing? "He can do yoga too," Timea immediately interjects. His real job: to stand in for the second-grader during her cancer treatment at school. "My heart exploded like a bomb with joy," she describes her first contact with Nao.
Whenever Timea is strong enough for class, she starts her tablet at home - and the teacher starts the robot. Then Nao straightens up in his chair, opens his eyes and looks around. The class gathers excitedly in front of the robot and waves to "Timi". Chicken skin, also for Timea: "When I saw my class on the screen for the first time - that was just wow!" On the tablet, Timea solves tasks, can chat, talk, watch, write, draw, "actually everything you do at school," says Timea. "Once my friend Elisa was alone in the classroom looking for something. So I let Nao speak: Elisa, what are you looking for?" Her friend turned pale with fright. "It was precisely such episodes that helped our daughter to feel in the thick of things despite the physical distance," say the parents. For the teacher, too, the project was a stroke of luck. "Who has a robot in class?" She was happy to put up with the extra technical effort of charging the batteries and transmitting the tasks for her pupil. "Timea was really there," confirms a fellow pupil. Or in the words of friend Sabrina: "Nao was like Timea for me, simply smaller.
Helsana as gold partner switzerland
Helsana supports the Avatar Kids project as a gold partner in switzerland and gives away three avatars per year.

Helsana makes an important contribution to social integration and is committed to developments and innovations in the health sector in a variety of ways.

By supporting Avatar Kids, Helsana is making a contribution to the social integration of ill children.

In future, Avatar Kids will be able to be used in other areas: It will support certain therapies and also provide everyday assistance to people in need of care at home.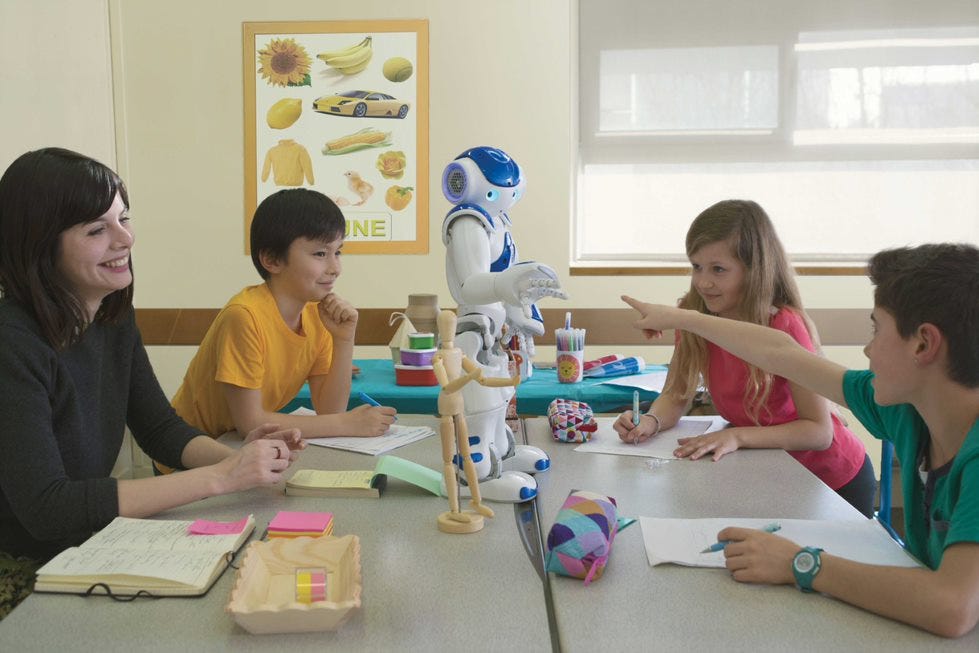 The goal?
Our mission is to help children who due to special circumstances, injuries or illnesses, have to stay in hospitals or isolation units for a longer period of time, so that they do not lose their social connection.
Address
Technopark ZH, Technoparkstrasse 1
8005 Zurich
Switzerland

Y-Parc, Avenue des Découvertes 1
1400 Yverdon-les-bains
Switzerland